Database Lab Engine updated to 0.2: everything in containers, better API and CLI​
Update: see the discussion on Hacker News!
We have released version 0.2 of Database Lab Engine, an open source technology that helps you clone non-production databases in seconds.
Now all its components run in containers, so installation and use is much easier. Additionally, various improvements were made, including those in API and client CLI.
Work on documentation continues: we reworked Tutorial, and added new texts. One of them is What is Database Lab. This picture should help to compare Database Lab to traditional methods of development and testing involing large databases: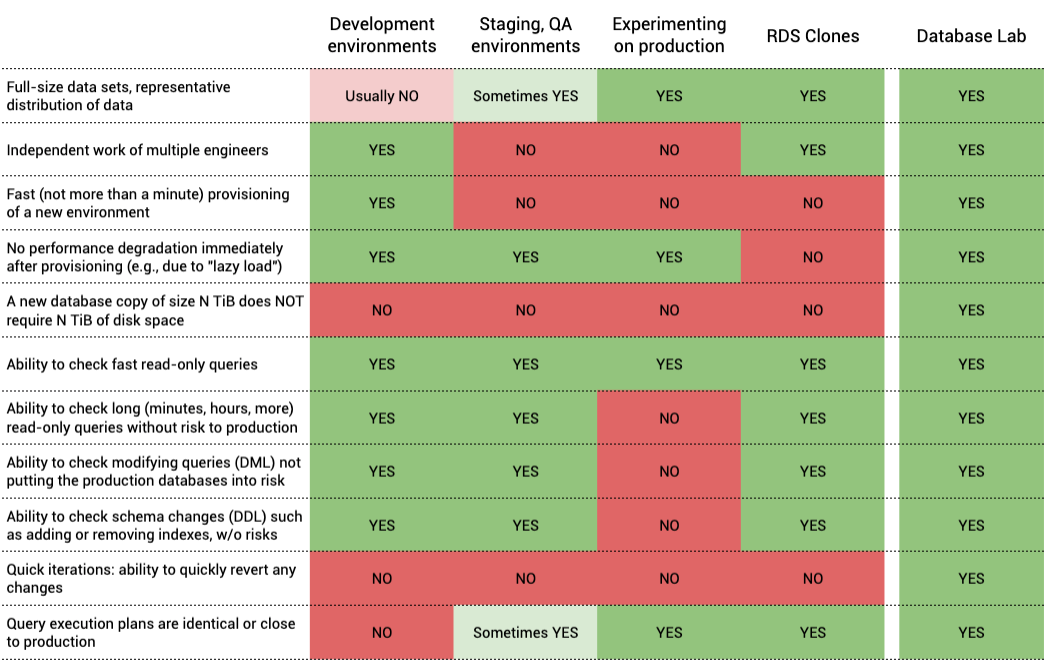 Links:
Share this blog post:
Database Lab by Postgres.ai
An open-source experimentation platform for PostgreSQL databases. Instantly create full-size clones of your production database and use them to test your database migrations, optimize SQL, or deploy full-size staging apps.